Step out of your comfort zone!
Are you interested in having a radical life-changing experience? Come and be part of a program that will push you, pull you, stretch you, and help you to grow. Canada Youth Challenge is a dynamic program that offers a way for university as well as high school age young people to serve our local communities across Canada by visiting families and helping to minister to different felt needs. Participants share materials which help improve spiritual life, health, social skills, and character development of children. They are also actively involved in serving their local faith-based communities.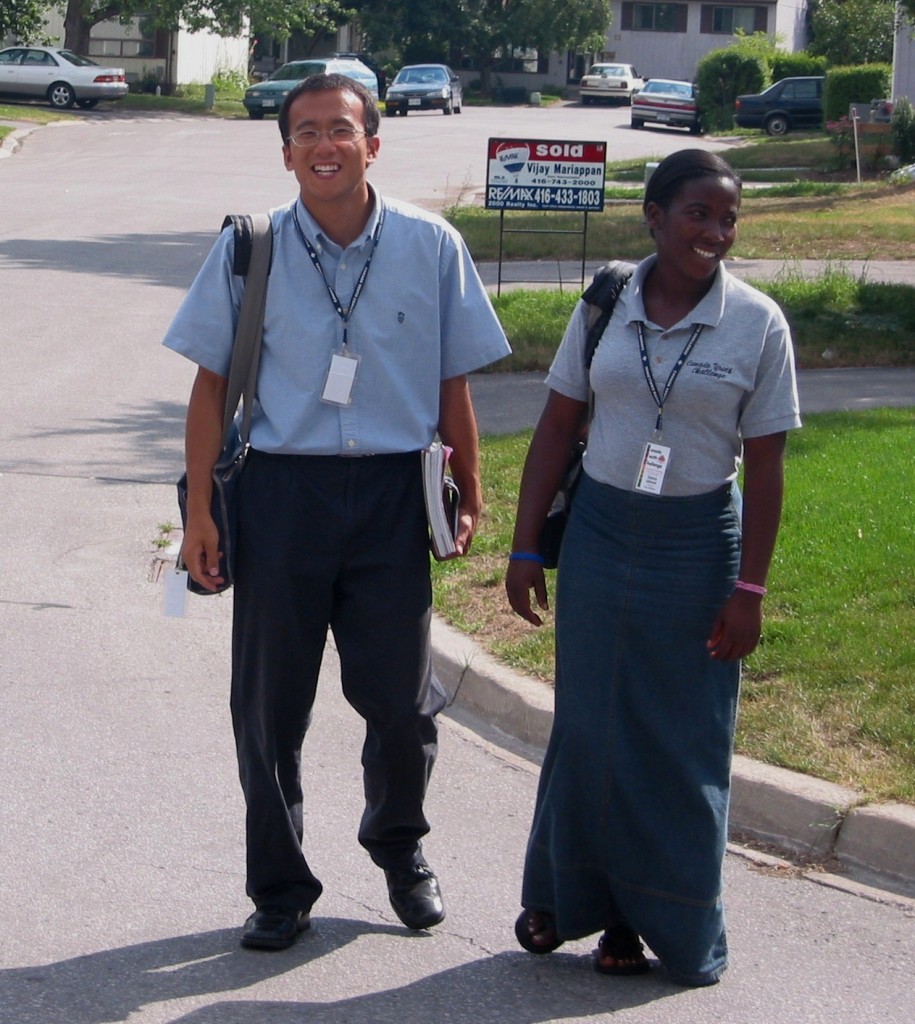 The main program is for those who desire to have this experience during their summer break. For individuals who qualify, we do offer a limited amount of positions for full-time missionary work. This opportunity is for those who would like to serve as professional missionaries during the year.
Regardless if you serve only during the summer, or serve professionally during the year, this missionary experience teaches practical life skills and deepens your spiritual growth.
Here are other benefits:
 Scholarships for those who Qualify
Here is what some past participants say about the program.
" This is the best program on earth. This is a most sacred work and it is transforming lives everywhere."  – W. Muir
"The wonderful friends, spiritual atmosphere, and working for others has done something in my life that I cannot explain. It's changed my life forever"  – John
"I love working with CYC. I enjoy making new friends, but especially love the experience of helping people grow. I'm inviting as many of friends as possible to join me."  – S. Blackwood
"It's been more of an inspiration for me to come out and be blessed by the people, than it has been for me to minister to someone else."  – Jonah
Contact us for more information or to find out how you can apply.
Scheduling for groups may be arranged.
Training, supervision, and transportation is available.
International students are welcomed with appropriate visas.